Hey, Square One TV/Mathnet fans! 2017 marks 30 years since Square One Television first debuted on PBS! My, how time flies, eh? There's so much that's been going on within the fandom over the years that I need to take some time to point out all the amazing projects and social media posts I've found, although today, let's just focus on this upcoming event.
The PIT's Square One TV/Mathnet 30th Anniversary Tribute Show! Happening in NYC at the People's Improv Theatre on Thursday, January 26, 2017 at 8:00 p.m. Tickets are $5 – call ahead to reserve yours!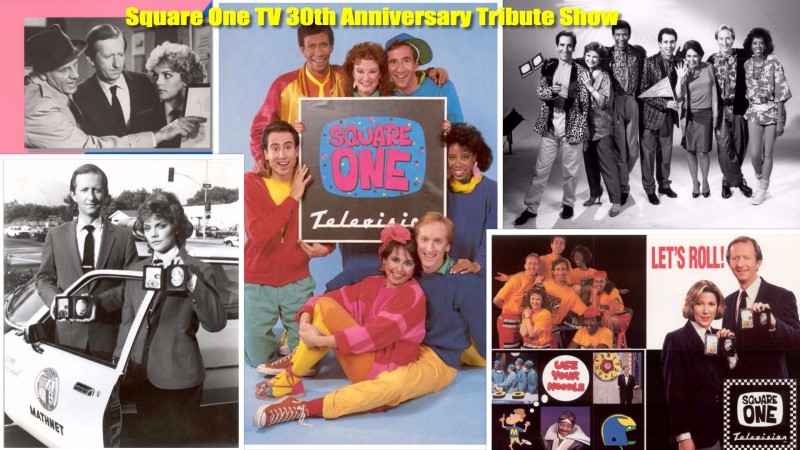 This is totally a dream fan project of sorts, so grab your 80s fashions and travel back in time, mathematics-style! One of the performers is an old Mathnet fandom friend of mine (hi, Heather!), so please do go and support all the hard work and talent behind this special event!
But Who's Going?
Will I be there? I wish! Although if anyone attends and grabs video, pictures, etc., feel free to post here and/or share online! Go! Make me jealous! Maybe if it goes over well, they'll do future performances…you never know!?!?! (PSST! Rumor has it some former cast members, writers and crew may also be in attendance.) I have been fortunate enough to keep in touch with many of the actors and behind-the-scenes crew over the years, so if anyone has a chance to meet any of them in person, tell them hello and shake their hands for me!
Connect With Fellow Fans!
The fan base has sort of migrated throughout social media over the years, starting on Usenet back in the late 90s, but for the time being, Facebook is the place to find many fans. Here are a few Square One TV-related groups/pages where you can post memories, pictures, stories, etc., at that:
Square One TV Page on Facebook (Like the page; it seems to be a semi-official one.)
Mathnet – "To Cogitate and to Solve" (Public group)
Square One TV Math Fans (Closed group – request to join!)
Should any video and pictures materialize from the event, I'll update this post to reflect it!
Enjoy! And until next time, "May the Math Be With You!"